Add text to accompany your interactive plots.
This analysis type enables users to add text to their analysis, including methods, notes and data interpretation, making results easier to share and discuss.
Set Up Your Analysis
Within an analysis, click "+ Analysis" and scroll down to "Text" on the "Select Analysis Type" sidebar. Then, hit "Next"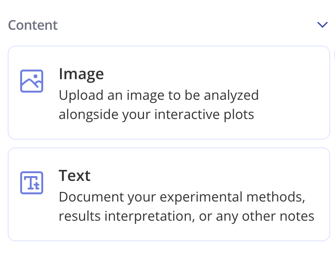 Then, you can add notes, select targets you want to highlight and add your methods. Hit "Save Changes" to add additional information, including links to data source if applicable.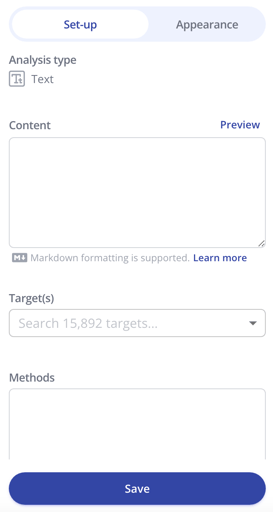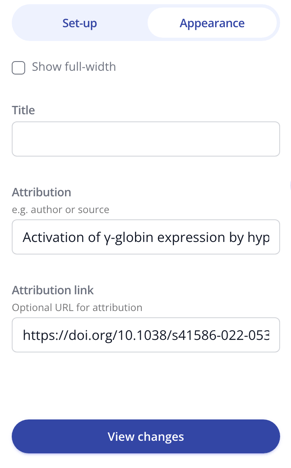 The added text will appear above the plots. To view methods, click on the three dots on the right and click "View Methods"